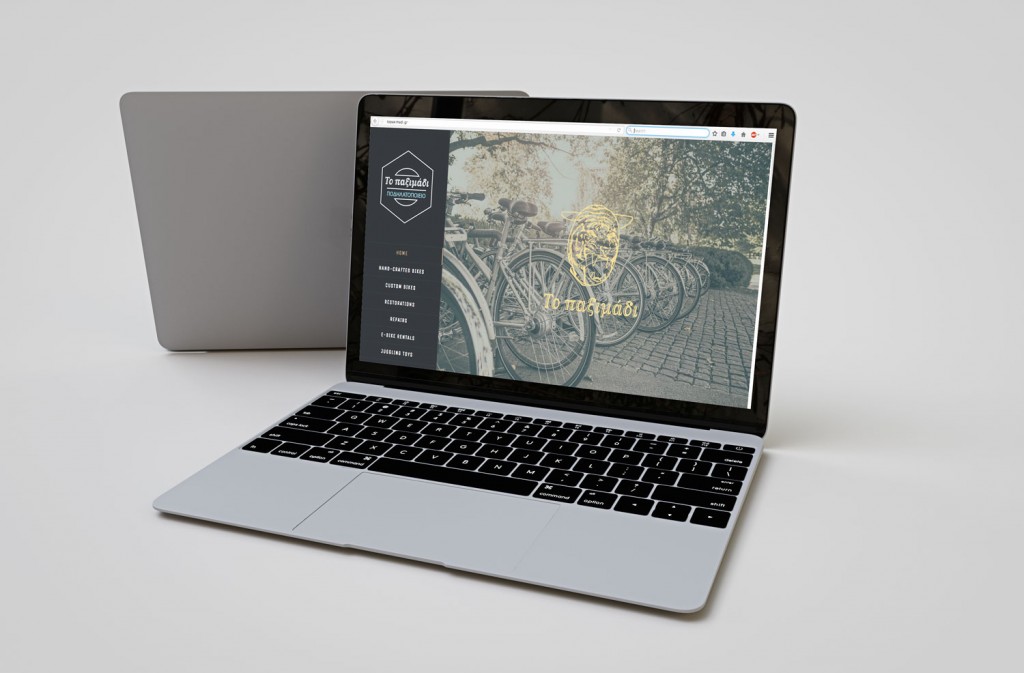 The bike shop "Το Paximadi" is unique in its kind. Through the financing program ESPA, the exceptional work that is being done there has been visualised and communicated to the public of the city of Trikala.
On their behalf, we undertook entirely the creation of their visual identity. Logotype, bussiness cards, flyers, stickers, the store's label and facade's sticker, site & custom illustration for their t-shirts collection, all has been designed and freshly delivered by our creative studio in Athens.
Take a tour at the website.
See more information regarding their store's label here.